Sun Jiangyan, vice chairman and chief engineer of the company, participated in the summit forum to give a special report
From October 23 to 25, 2012, the tenth China International Semiconductor Expo and Summit Forum IC China 2012 with the theme of "Accelerating Innovation and Supporting Emerging Industries" was held in Hall 1 of the Shanghai World Expo Exhibition Hall. At the exhibition, the vice chairman and chief engineer of the company, Sun Jiangyan, gave a special report on "Capturing the Integration of the Semiconductor Industry Chain and Developing China's Semiconductor Material Industry" at the "IC China 2012" Summit Forum and Seminar.
This year's exhibition will mark the tenth birthday of IC China. Over the past decade, China's semiconductor industry has made great achievements. In the context of industrial development, in order to further promote the development of China's integrated circuit industry, IC China, as a bridge for industry exchange and communication, a platform for displaying results, and a window for international cooperation, has strongly promoted the development of China's semiconductor industry. The decade of IC China is also the decade of rapid development of China's semiconductor industry.
The exhibitors and products of IC China 2012 not only cover materials, equipment, design, manufacturing, packaging and testing in the semiconductor industry chain, but also include emerging products such as LED, photovoltaic, automotive electronics, etc., and will also focus on smartphones, TVs, and tablets Application of terminal products such as computers.
In addition, the on-site meeting of the exhibition will also arrange market information conferences, technology and product promotion conferences, corporate information conferences, and investment promotion conferences.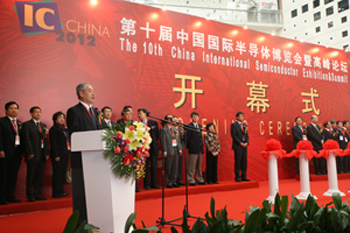 IC China Opening Ceremony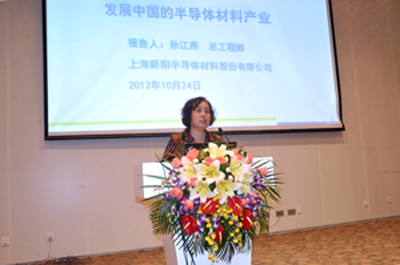 Mr. Sun gave a special report at the exhibition summit forum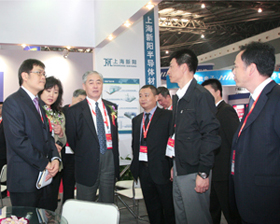 Peng Hongbing (first left), deputy director of the Electronic Information Department of the Ministry of Industry and Information Technology, and Xu Xiaotian (third left),
chairman of the China Semiconductor Industry Association, visited the Xinyang booth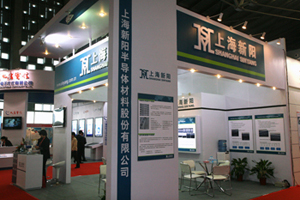 Shanghai Xinyang Exhibition Booth